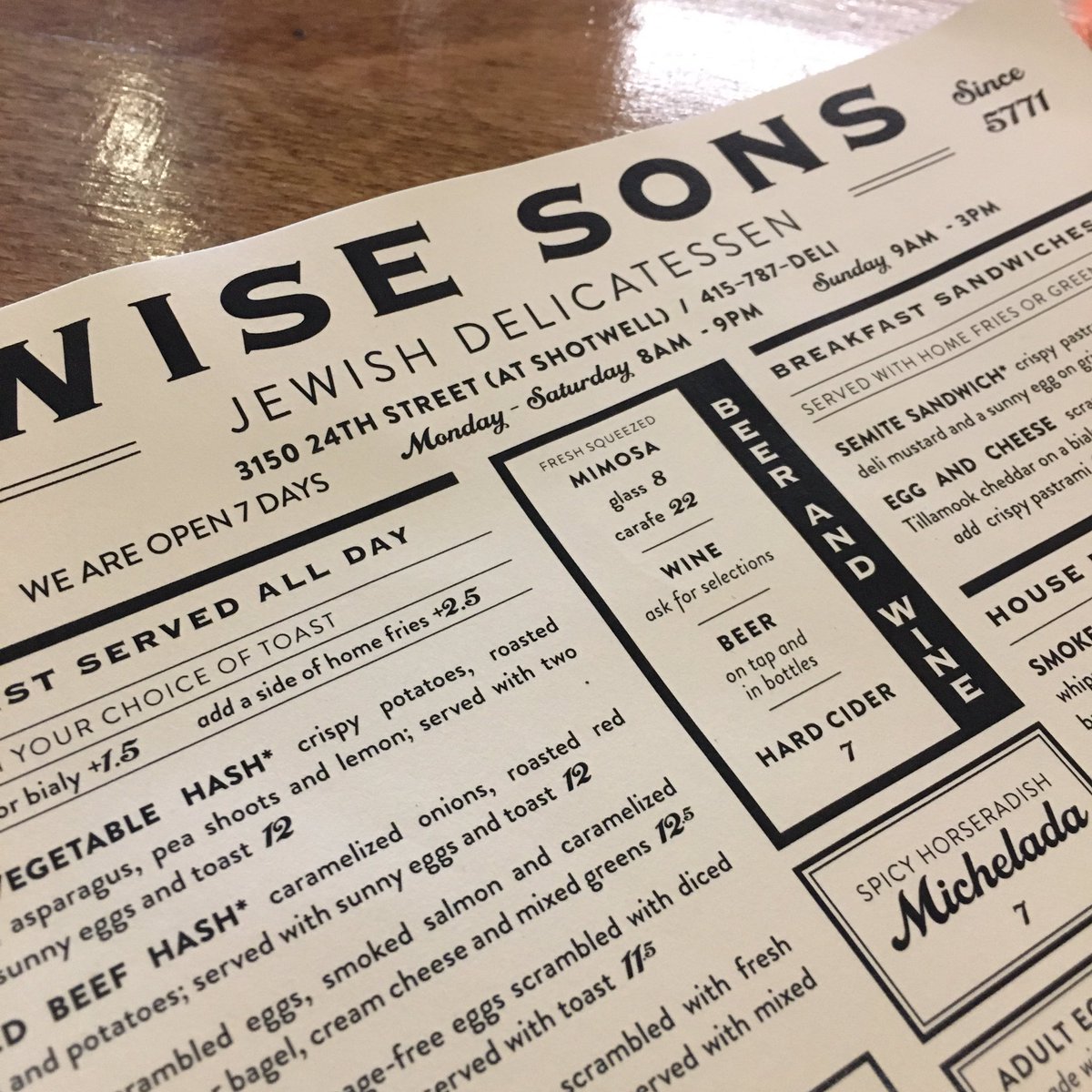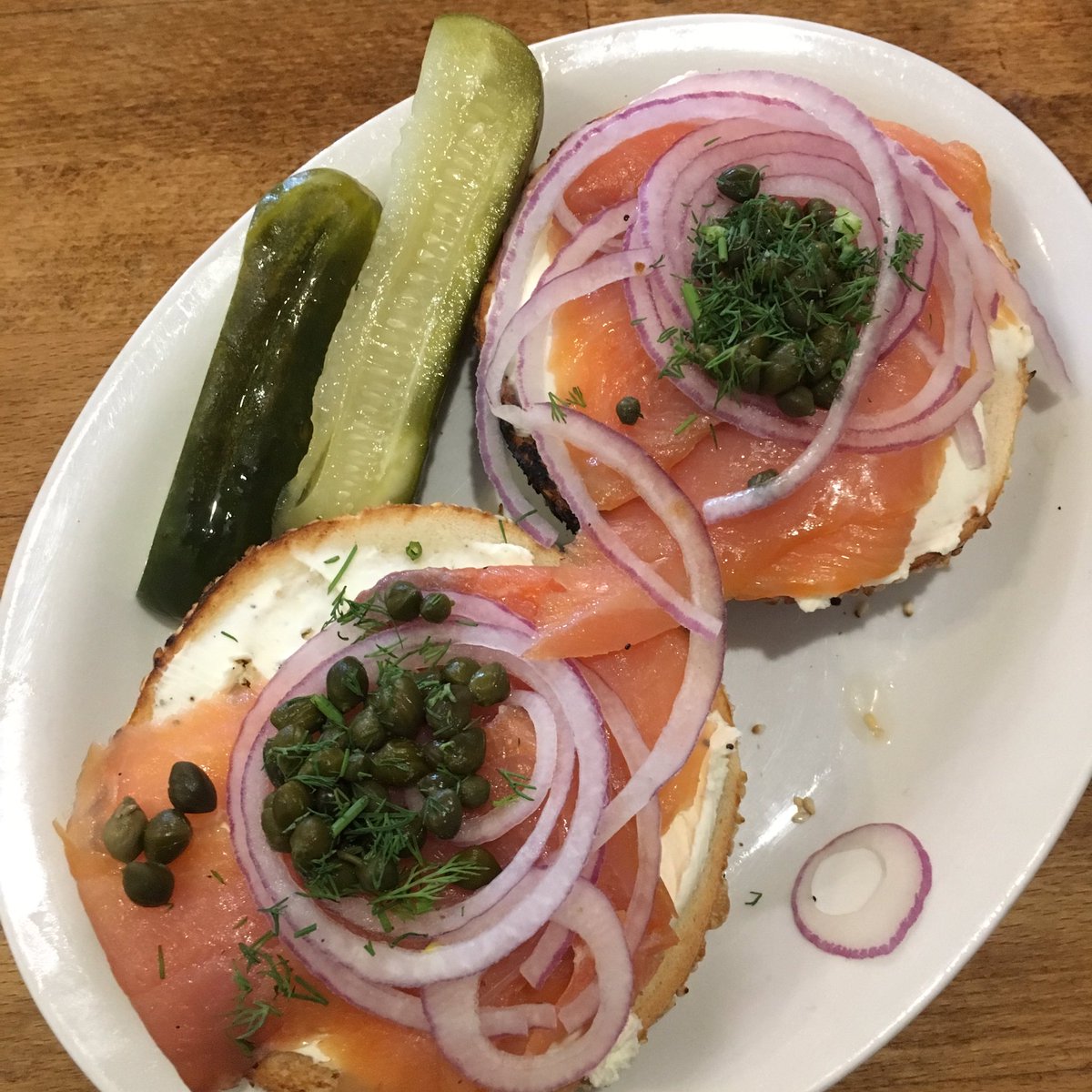 Seder Supper, and Year-Round Deliciousness
The Ever-Discussable Dishes of the Jewish Deli
24th Street Deli – 3150 24th St SF CA 94110
Fillmore Bagel & Bakery – 1520 Fillmore St at Geary, SF CA 94115
The Contemporary Jewish Museum – 736 Mission St, SF CA 94103
San Francisco Farmers Market – SF Ferry Plaza SF CA 94111 (Market Days) Marin County Mart Bagel Shop - 2257 Larkspur Landing Circle, Larkspur CA 94939

My first experience with Evan and Leo, came before their 2010 restaurant opening, while they were doing pop-ups. Chef and Author Joyce Goldstein emailed to tell me these guys were doing real Jewish deli here in San Francisco. This statement, brought up the discussion of "Real Jewish Deli," always leading to the questions: Where were you born? Where did you grow up? Where did your family order deli? It is amazing, but most people who lived close to a thriving deli have this polarizing desire for the tastes from their childhood. Even though we are not Jewish, my family is involved in the discussion. My mother had lived in Montreal and fell in love with Montreal smoked meat. When I was in school, I visited her favorite deli, Schwartz's www.schwartzsdeli.com on Saint-Laurent Boulevard. So was my passion for this Montreal deli, that we would Rave most of then night and then find ourselves first in-line for warm salty sandwiches piled high, with briny pickles and a Pepsi! At the end of our meal, we would order to-go platters and annoy everybody on the train back to our University (many hours away). As people breathed in the aroma around us, we dozed away dreaming of our next meal, and the papers we should have been writing.
The team at Wise Sons will not yell at you like the well-worn men at Schwartz's, and I am sure they will not yell at you or the Prime Minister of Canada (as I once witnessed in Montreal). But they will serve you meat that they have smoked in their smoker. Bagels they have baked, and the most dreamy Challah French Toast with seasonal fruit and pure maple syrup (do not ask if it is from Quebec or Vermont because that is an argument for another time).

Passover
If you have the opportunity to join some friends at their home for a traditional Seder supper, say yes.
Having enjoyed a limited few, I have come to the conclusion that the traditional elements including the reading of the Haggadah and the Seder plate are essential to respecting the traditions (an obvious observation). Beyond that, the host or hosts will add their family traditions to the supper, and be sure you are comfortable and informed.
There is a short list of Bay Area restaurants serving traditional and inspired Seder suppers on EaterSF (compiled by Zoe Bernard) including Wise Sons Deli on 24th Street. If you are not inclined to make a reservation, or they are fully committed, check out Wise Sons Deli catering options including Matzo Ball Soup, Gefilte Fish, Charoset, Kugel, and lots of pickles at www.WiseSonsDeli.com. They also have a Seder plate kit, for $16.00 per person.