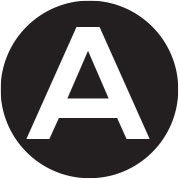 Joel Riddell,
San Francisco-based Host of Dining Around
How could I have known? A guy growing up on a hippy farm, with four siblings, ducks, chickens, geese and a pony would end up hustling my butt around San Francisco eating this, sipping that and running off for trips to the very places I had cut out of magazines and expertly taped to the walls of my room (yes, I ruined the paint). From riding my bike to school through the vines of the Niagara wine region to checking brix in the finest vineyards across the world. I am thankful my foundation is strong enough not take myself too seriously.
But now what?
Each move, each moment, each accomplishment leads me forward, and yearning for more. "What do you want … what do you really really want"? A question asked of me by an Executive Producer (not Posh); how do I tell him EVERYTHING and all at once? But I'll settle for a happy succession of amazing and sometimes troubling moments.
Do I love to cook? Yes, but when demonstrating a recipe in front of a crowd at an outdoor venue in foggy San Francisco; know water takes a REALLY long time to boil over a Sterno … always have a plan B.
Do I judge wine? Yes, and I know what it is to have a five-day hangover … spit they told me, but even when you do – OMG! I also review wine, beer, and spirits each Saturday during the Saturday Sip – so contact me if you are a distiller, brewer or winemaker. joel@diningaround.com
Is travel important? For sure! Imagine what life would be like if no one told you stories about far away places, of mistakes and happy discoveries? I try to jump out of my comfort zone, the best travel memories … I may not want to re-live.
Am I fortunate? You bet your pinot noir I am, and here is the cardinal rule; appreciate EVERYTHING, because someone went to great effort on your behalf... say "Thank You."
Who am I?
I am the kid who enjoyed being the center of attention. A broadcaster, podcaster, Emmy nominated, IACP award-winning /TV/radio/event host. Someone who loves travel, and document even the banalest of dining experiences. I like the exciting ones even more! Surrounding myself with smart, energetic, happy people keeps me wanting to be part of the narrative; not simply the epicenter of my own life; how boring would that be?
Always trying new things, sometimes to my detriment. I mean, calling a group of drunk Republicans "my bitches" was a true learning experience (didn't end well).
Getting thrown into a pool (fully clothed) by a group of drunken chef…stuff of legends.
I desperately want a new hot car (think Mercedes, Land Rover, Bentley then call them) but the voice of my Canadian mother saying "it's just transportation" echoes in my head as my brown Honda Accord hits millions of miles and keeps on going.
I want to fly first class, but the concept of a massive credit card bill keeps me happy with white wine and Pringles off the cart. Of course, there are those moments when an advertiser experience or a media trip turns into seats up front. If that happens, I am ultimately appreciative but super careful to let everybody know the details of my good fortune. I mean, how could you not love an upgrade …thank you United & Cathay Pacific!
Want More?
Grew up in Niagara Canada, attended several fine schools including Western in London (full disclosure, Ontario Canada). I worked for a theater, a symphony, in restaurants and even a B&B before moving into media, supplanting my original career path of an educator. I was only supposed to visit San Francisco on my way West but fell in love and never made it to New Zealand. I am an Emmy Nominated and IACP Award-winning (come on- pretty proud- worth repeating) TV and Radio host. A traveler, wine judge, culinary competition judge; happy, chatty dude with a killer Rolodex. Lover of food, and of politics, so much that I have talked about it live for two hours a day six days a week for years… and got paid to do it.
Never been to Australia or Antarctica. But there is time.
Oh yes: My pony was named Pinto … although my sister thought it was hers.
Check out my blah blah bio and head shot .... BLAH BLAH BIO AND HEADSHOT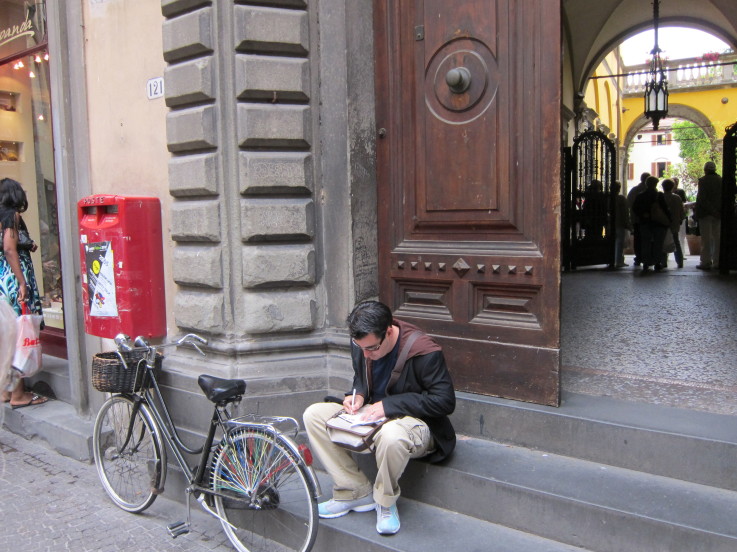 Joel Riddell .. In Lucca Italy