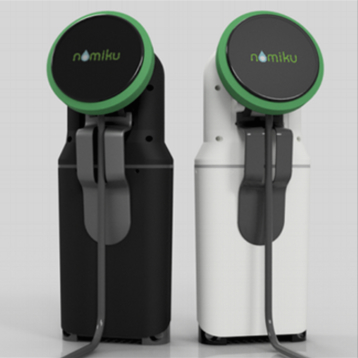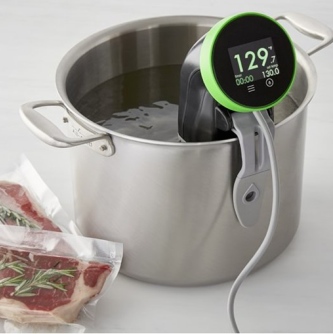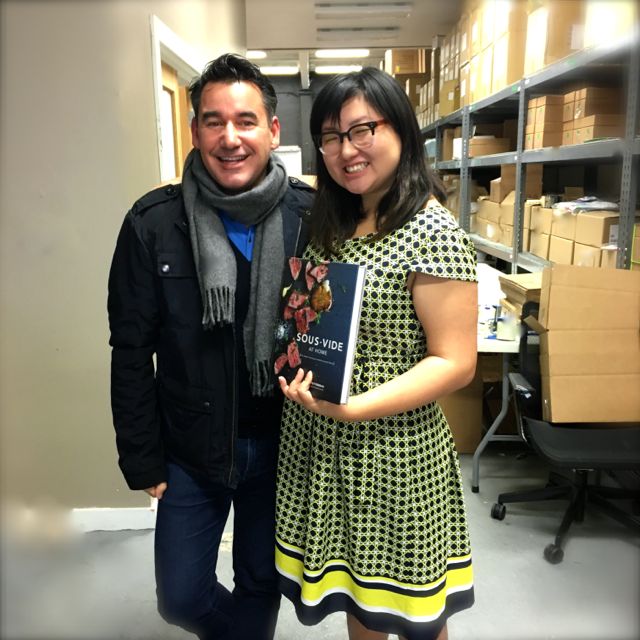 It was a cold winter day and the fancy food show was at full tilt. San Francisco was a buzz with international personalities all showcasing their latest culinary ideas, when a bright smart woman approached me. She was Lisa Fetterman, and she had an idea.
Eventually, this passionate interesting personality would bring to market the coolest kitchen tool (not gadget) that will propel the home chef to the next level, while increasing the culinary repertoire exponentially. The tool is Nomiku; most powerful and compact sous vide immersion circulator in the world.
Hear her story in our interview, be inspired by her appearance on Shark Tank (previously aired on December 2nd) and get one for yourself (along with her new best selling cookbook "Sous Vide at Home", on www.Nomiku.com and at your local Williams Sonoma.
Nomiku is available for $249.99 on www.Nomiku.com
ABOUT NOMIKU (from the official website)
Nomiku makes delicious home cooking accessible to everyone with affordable and easy-to-use sous vide products. Founded in 2012 after a 300%-funded Kickstarter campaign, Nomiku is based and the product is manufactured in San Francisco. Visit us online at www.nomiku.com, @Nomiku, and Facebook; get our app at www.eattender.com