Distilling Vodka with Caley Shoemaker
Hangar 1
What is it about a product that gives us a connection? What do we the consumer need to bring us in and feel as though a brand fits our lifestyle? I was out with a fancy event planner a few weeks back, and he explained how incredibly informed the modern consumer is, and even if they don't want to "do" something, as in the case of planning events, they like to know how it is done. They are, hands on, even when they want to be "hands off".
This brings me to my recent experience at Hangar One Vodka in Alameda California, and more importantly to those who "do".
A bright shining morning at San Francisco's Ferry building; replete with family farmers and food vendors drawing us in with the aroma and color of fall, a season here in San Francisco people see as Harvest. A gathering of bright happy people; for the vista, and the opportunity to spend a few hours with Caley Shoemaker, the Head Distiller of Hangar one. She is a bright and shining individual; a person with the gift of explanation not always found in the artist. We wondered the market, connected with local vendors as she described her intention of the morning, to assist in our experiment in infusion.
We see vodka and spirits on the shelves, and on the backs of bars, we ask mixologists to "create something fluflurvious", while music plays and conversations continue, but how many times have you wondered about the actual flavors of vodka?
This was that opportunity,
To see some of the raw ingredients, to create my own infusion, but more importantly to taste and understand the process by which Caley distills the Straight, Buddha's Hand Citron, Mandarin Blossom, Makrut Lime and a series of more limited edition vodkas including Fog Point, Pink Peppercorn and other wild concoctions she is only too happy to chat about with you.
Check out my interview with Caley Shoemaker
Also, Visit the Distillery yourself. You can go with a group for several planned events, and even work with the team at Hangar One to create your own bespoke experience to enjoy with your friends … or impress your colleagues.
Hangar 1 Vodka
2505 Monarch St
Alameda, CA 94501
The tasting room is open, tours and reservations are available, visit www.HangarOne.com or email Tours@hangarone.com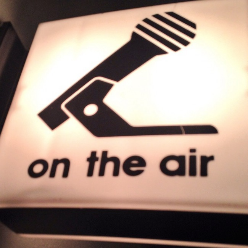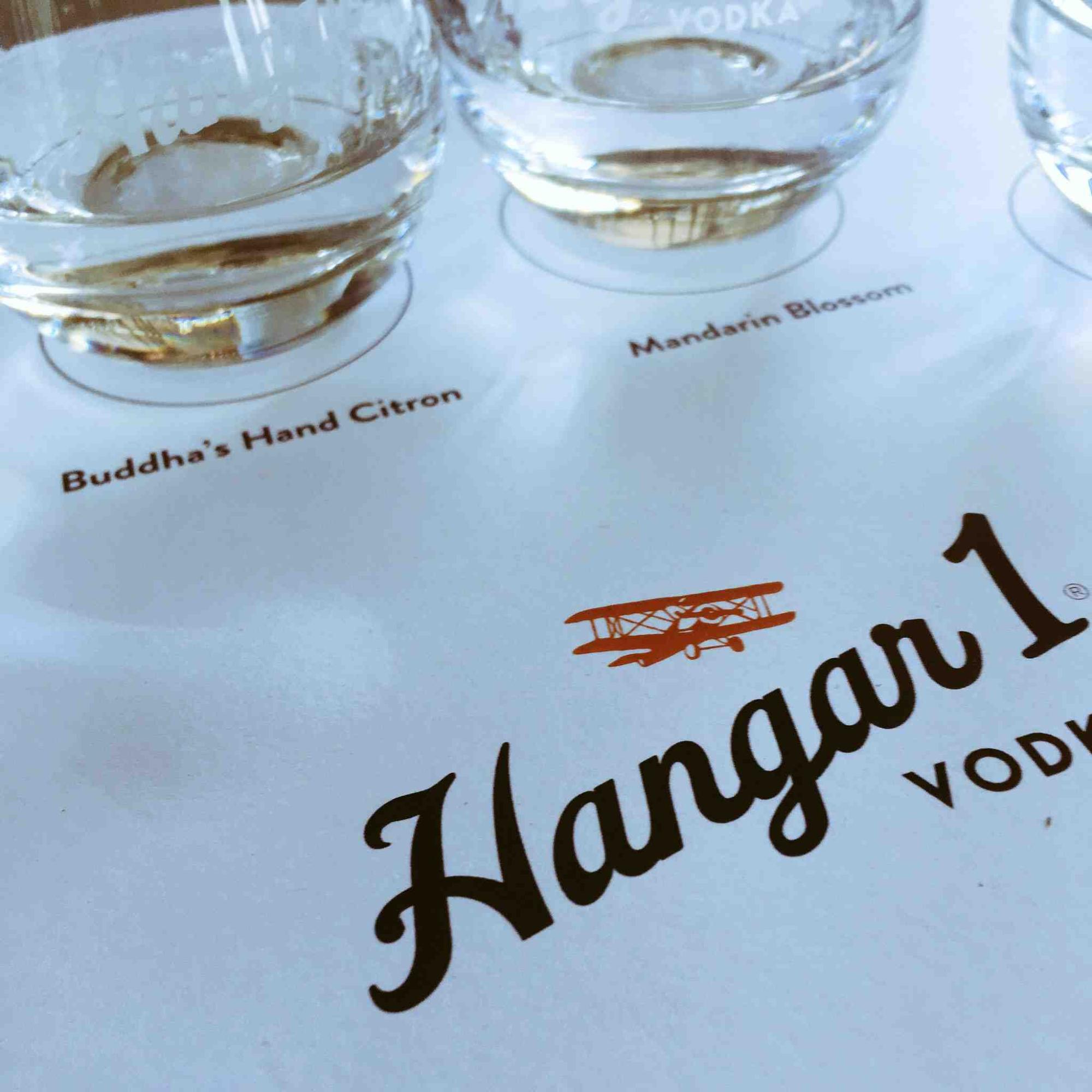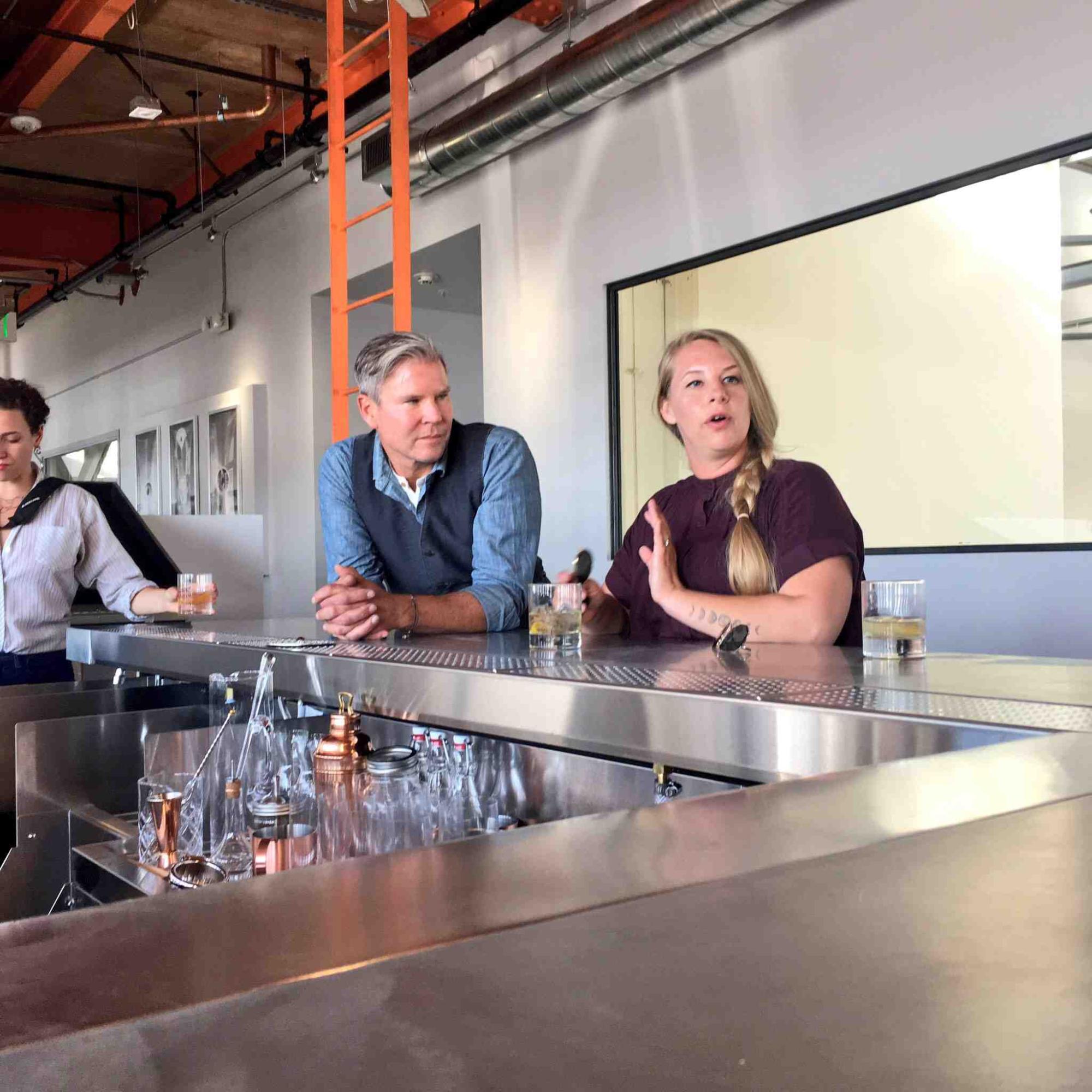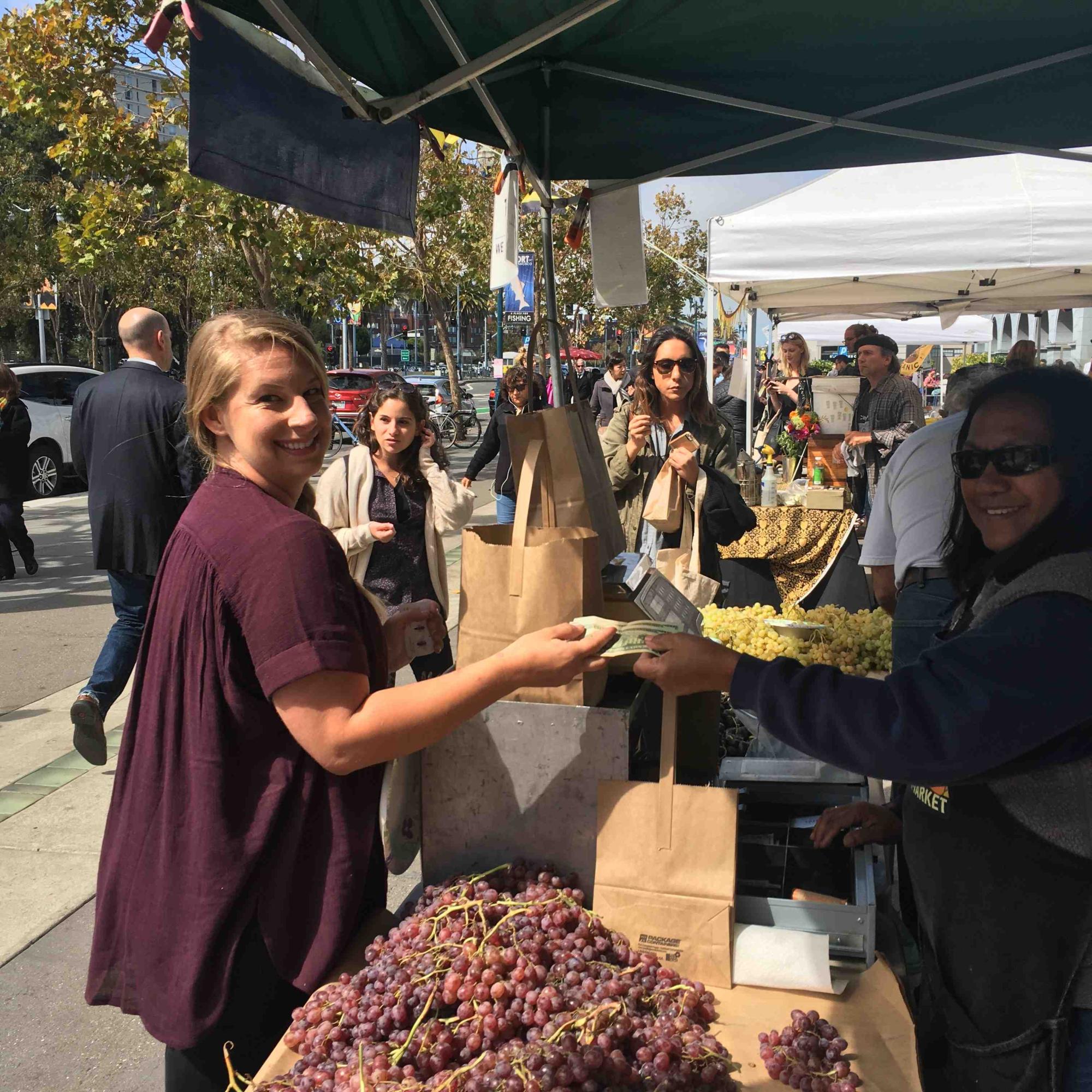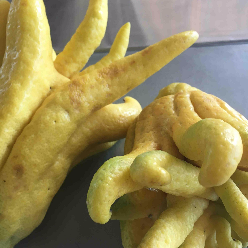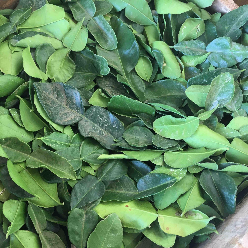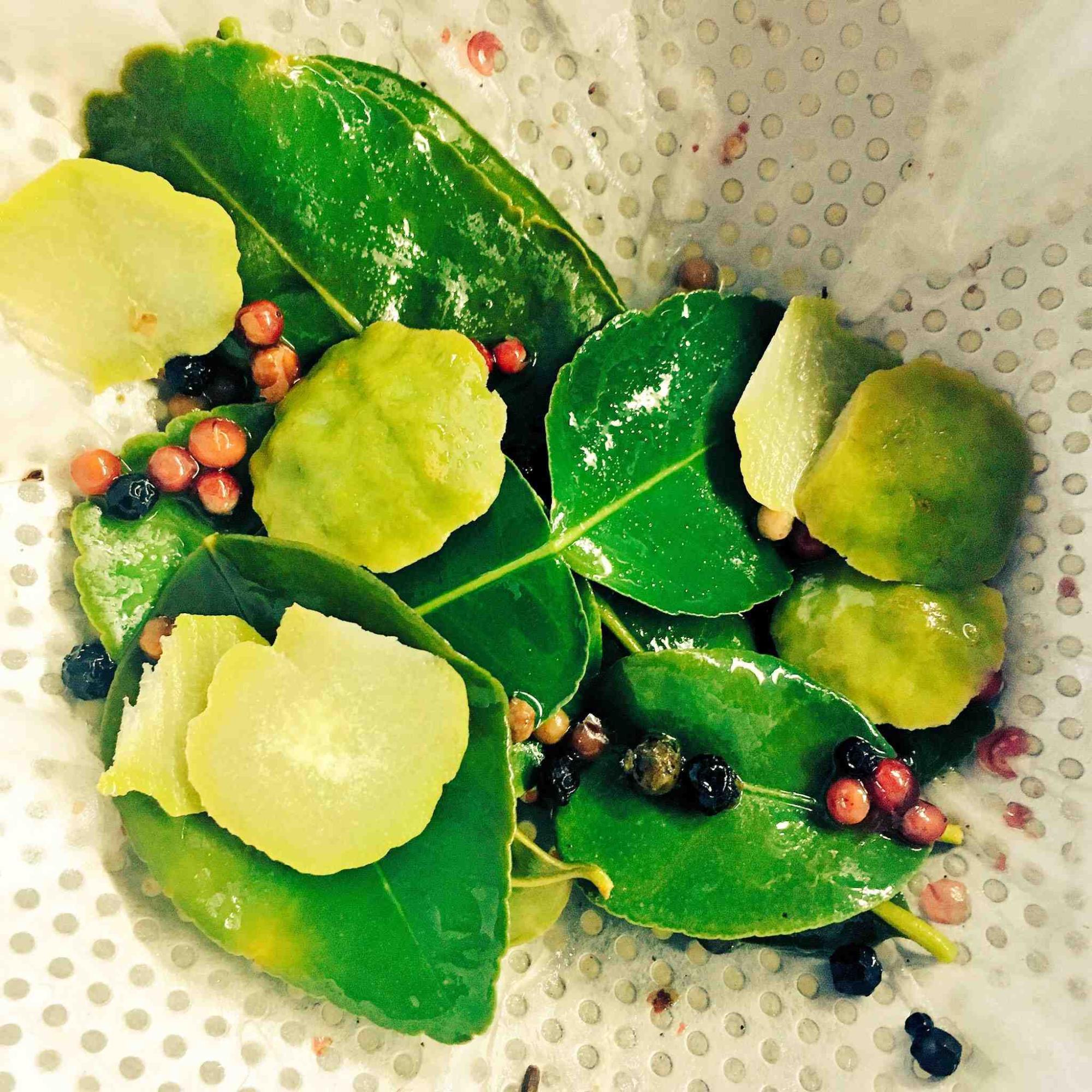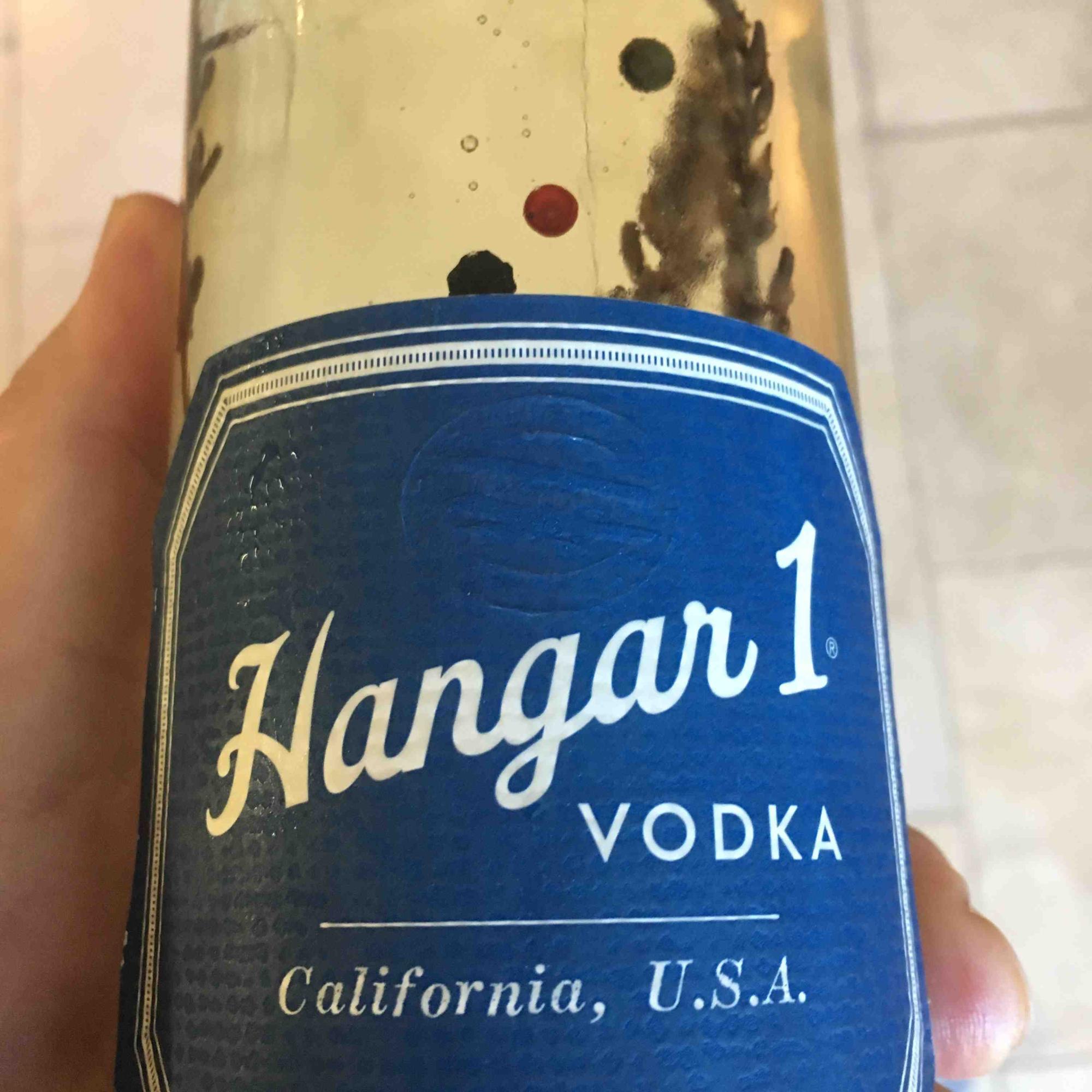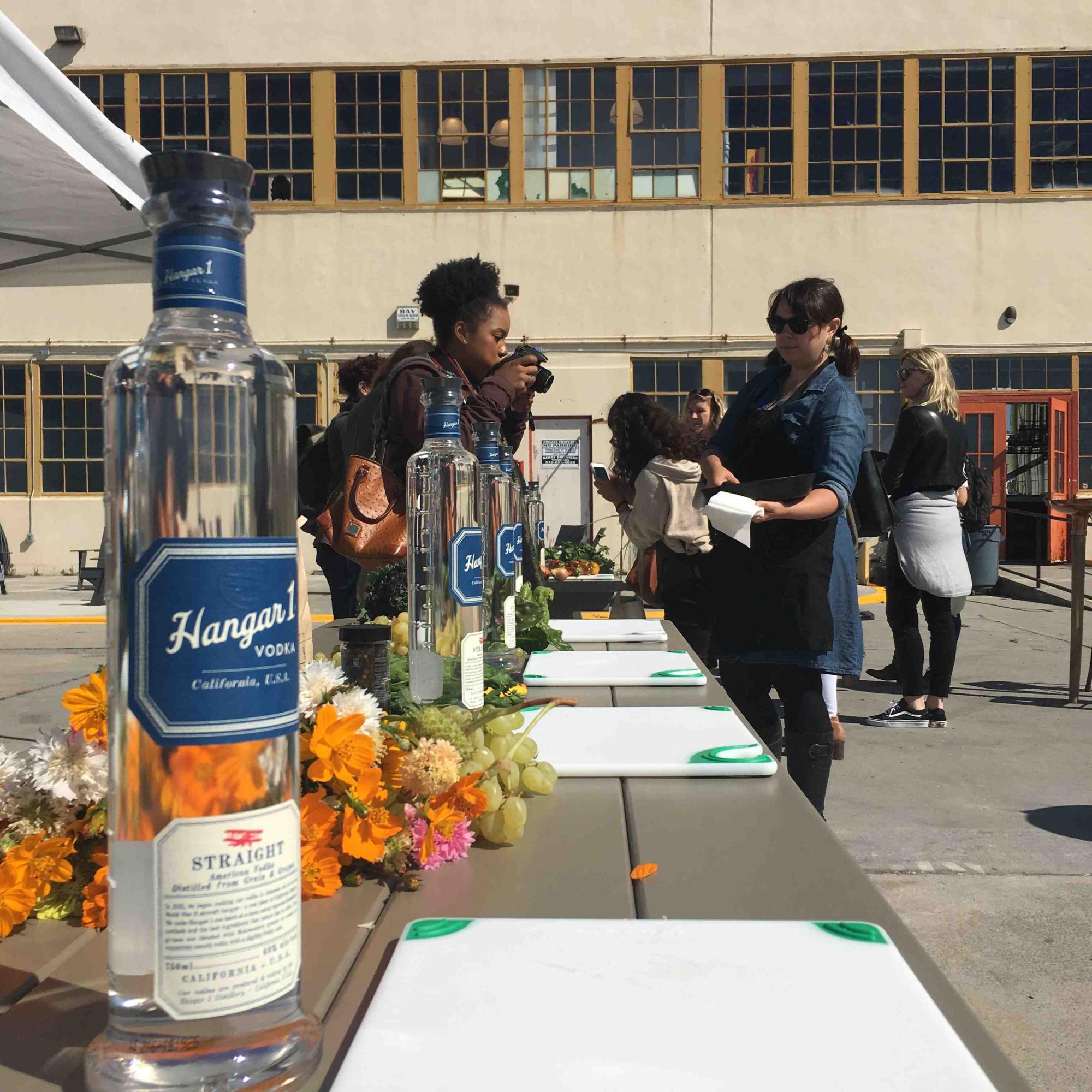 Bottleing line at Hangar 1, yes, it is right there in Alameda!
Newly designed Hangar 1 tastingroom and private event space
Pictured; Caley Shoemaker and designer David Fierabend.
During our visit, we created a "Vodka Infusion", using the Hangar 1 Straight Vodka, and some of the market fresh produce we picked up at the Ferry Building, before jumping on the Alameda Ferry. If you are lucky and have a good group of people, you may be able to organize something similar. My experiment included pink peppercorn, the rind of a fresh California lime, Makrut lime leaves and sprigs of lavender. If I get to do it again, I'll forgo the lavender, it added a hit of soap that was not pleasing. However, the citrus and peppercorn were excellent!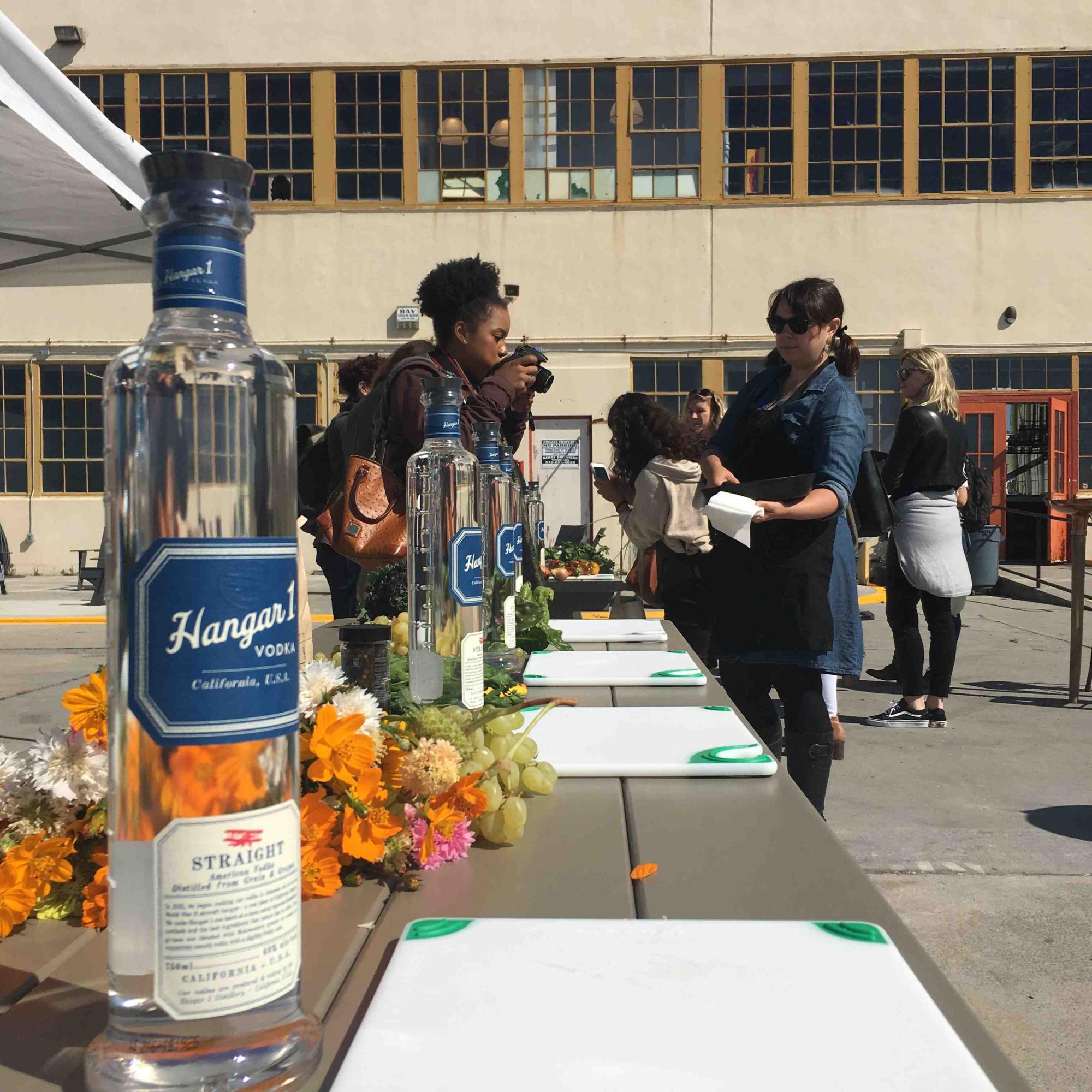 Caley Shoemaker, exploring what the www.CUESA.org market has to offer. Yes, Caley uses fresh California intreadents in their Vodka, visit and find out more about their commitment to excellence.